No doubt everyone wants to look their best and with Invisalign now offered by your local dentist in Silver Spring, MD that is possible. Dr. Rezaiyan, a general dentist, practicing at Spring Dental Associates in Silver Spring, MD can provide you with state-of-the-art dental care including Invisalign.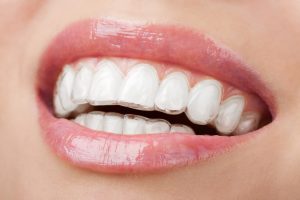 Invisalign takes the place of wearing metal braces and retainers for years to straighten your teeth. The Invisalign treatment from your dentist in Silver Spring, MD comes with many advantages including:
Straightens your teeth.
Allows you to eat the foods you enjoy.
Lets you look your best immediately because Invisalign is a virtually invisible method of teeth-straightening.
Allows regular brushing and flossing as before for better periodontal health.
Made of a smooth plastic that is comfortable and not a sharp metal that irritates your cheeks and gums.
Invisalign will effectively treat crowding, spacing, crossbite, overbite and underbite in your mouth.
If you want to improve your look but do not want to go through years of the pain and discomfort with metal braces, possible tooth decay from not being able to brush and floss properly, plaque buildup, tooth discoloration and difficulty eating that comes from traditional braces, then you should check into Invisalign at your dentist in Silver Spring, MD.
Never think veneers are a better way to go compared to Invisalign. Although veneers might give you the option of improving your smile by covering up some dental imperfections, veneers do not correct your teeth. You will still have the same periodontal problems and orthodontic issues within your mouth.
Invisalign lets you have your cake and eat it too, so to speak. You will look better with the Invisalign aligners which are almost invisible, plus your teeth are being fixed the proper way to ensure better oral health in years to come. The Invisalign aligners are also removable which certainly helps when brushing and flossing your teeth. Also, if you have a special occasion you want to attend in Silver Spring, MD, you can take your aligners out and pop them back in when it is over. However, you could just wear your Invisalign aligners because most people will not even know you have them.
Dr. Rezaiyan at Spring Dental Associates in Silver Spring, MD can advise you rather you are a good candidate for Invisalign.